Small
Small "Boudoir" bag in yellow, orange, green and purple checks pattern
Availability : Item out of stock
35,00€ inc. tax
Small "Boudoir" bag in yellow, orange, green and purple checks pattern. Burgundy satin lining, inside zipped pocket and inside mobile phone pocket. Pockets at the fronts of the bag. 28 x 20 x 12 cm.
Width: around 28 cm
Heightr: around 20 cm
Depth: around 12 cm
100% polyester, lining cotton, polyester.
Handmade in France.
Ref: DOAS 3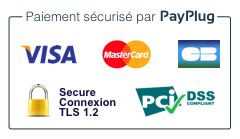 Payment by PayPlug
Payment via PayPal / credit cards