Rag doll
Rag doll "Ludivine"
Availability : Upon order, shipping within 72h
39,00€ inc. tax
Rag doll "Ludivine", hair made of black wool, face hand embroidered, dark blue eyes, sleeveless sky blue dress dress with white ribbon, off white woolly hooded cape, dark blue felt shoes. Delivered with adoption certificate of the doll.
Who wants to adopt Ludivine?
Height 38 cm
Handmade in France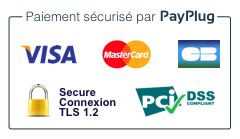 Payment by PayPlug
Payment via PayPal / credit cards